My passion? To share my knowledge of the snow, the slopes, the mountain, the off piste…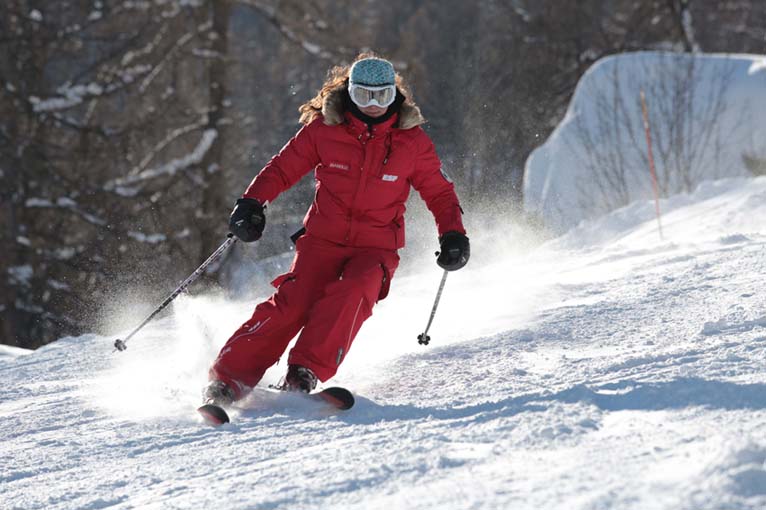 How to reach Serre-Chevalier (La Salle-les-Alpes) ?
How to reach Serre-Chevalier with Google ?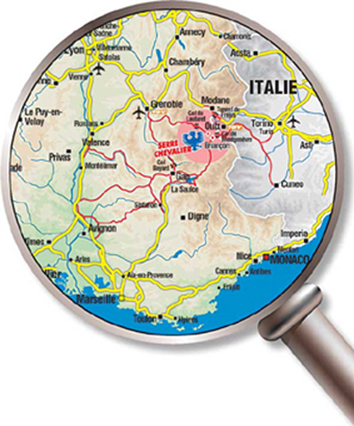 Transports:
Traffic info: + 33 8 26-02-20-22
Lautaret mountain pass answering machine: +33 4 92 24 44 44

By car

Three highway exits are less than 100kms from the resort:
* From Paris, Lyon, Turin or even Nice: take the Maurienne highway A43 (via the Frejus Tunnel coming from the North): exit at Oulx, Montgenèvre at 35 kms away from our valley.
* From Marseille, Montpellier: take the A51 via Aix-en-Provence, Sisteron. Exit at "Les Saulce" at 90 kms away from Serre-Chevalier, a 2 lane national road (most of the trip).
* From Grenoble, Lyon or Paris: take the A51. Exit Pont de Claix at 80 kms distance from the resort via the Lautaret mountain pass (Lautaret-Montgenève traffic hotline : + 33 -4-92-24-44-44)


By train
* from Briançon:
The train station of Briançon is just 6 kms away from the resort. There are regular bus transfers: Autocars Rignon : + 33 4-92-21-00-56. A direct night train connects Paris to Briançon.
* Other connections are available between major cities: Lyon, Grenoble and Marseille.
French railways: http://www.sncf.fr
* Bus transfers from the Paris TGV train arrival in Grenoble:
* From Italy: Oulx TGV train station, located 30 kms away from the resort. The high speed line runs between Paris and Milano
http://www.ferroviedellostato.com
Bus transfers: Autocars Résalp
By Plane

The closest international airports are :
* Lyon-St Exupéry (200 kms):
www.lyon.aeroport.com
Transfers: www.satobus-alps.com
* Turin-Caselle (108 kms):
www.turin-airport.com
* Marseille-Provence (250 kms): www.marseille.aeroport.fr
Transfers : Navettes blanches Marseille – Serre Chevalier, on Saturdays at 2 p.m.
20€ round trip – 10€ one way and 10€ for children under 15.
* Grenoble-Saint Geoirs (from London Stansted) www.grenoble.aeroport.fr
Bus transfers: www.vfd.fr