SERRE -CHEVALIER
And just a few figures
-250 kms of ski slopes
68 mechanical lifts
with altitudes between 1200 and 2800 m
with about 30 ski slopes with artificial snow
4 village resorts
A view of the off pistes of La Cucumelle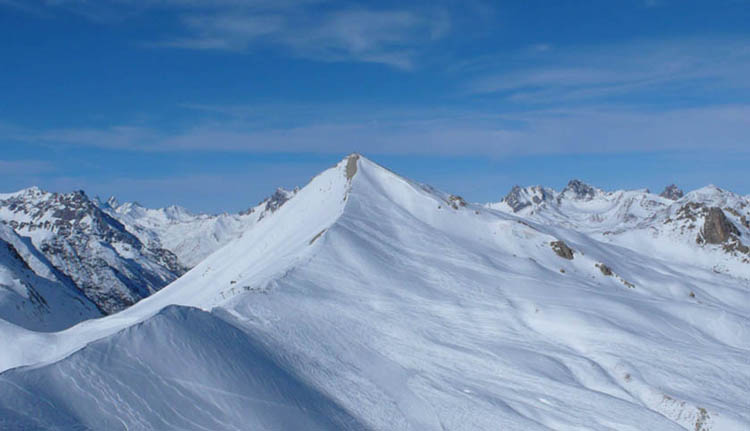 The Domaine ?
-The larch forest protects from the cold in January,in the case of bad weather,from the fog and produces beautiful places off piste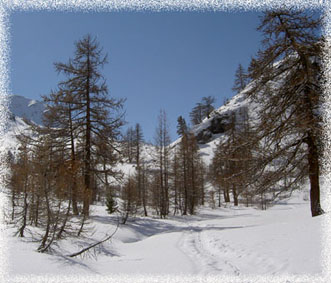 - numerous summits offer boosts of adrenaline to confirmed skiers (on as well as off the slopes)
- Monétier is the station the most exposed to the north, with its beautiful slopes it is the outing for good skiers to do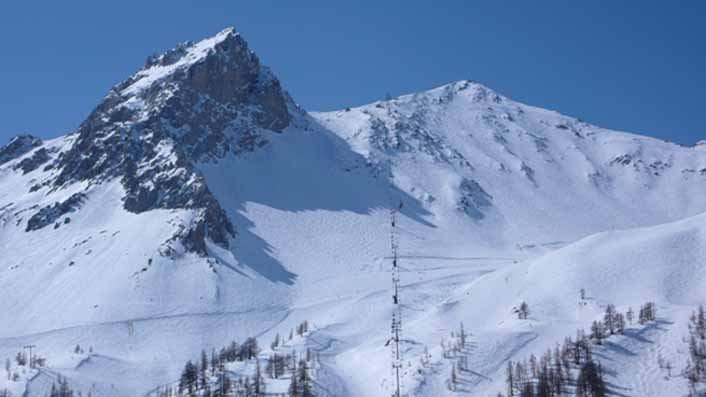 - Chantemerle and Villeneuve are the "central" resorts ,with all grades of slopes, many different levels and raip access to the other sites.
- Briançon, is the discovery of breathtaking countryside : l'Italy, Mont-Genèvre, the col d'Izoard... and with its sunny slopes
AND WHAT ABOUT THE OTHER RESORTS ?
Do you know Serre-Che ? Do you want to spend a day elsewhere ? Why not ? We can organise this and off we go to :

- Montgenèvre opens the gate to the Italian resorts. One can see delightful landscapes, average level slopes and it's a good occasion for discovering the region
- La Grave/La Meije : mythical resort for off skiing off slope, destined for good skiers 2150 m of changing levels the summit of La Grave culminates at 3550M. It's a high mountain domain, grandiose, with glaciers , where it is highly recommended to be accompanied by a professional.
Here is the departure for the Meije valleys with ... the Meije with its head in the clouds !!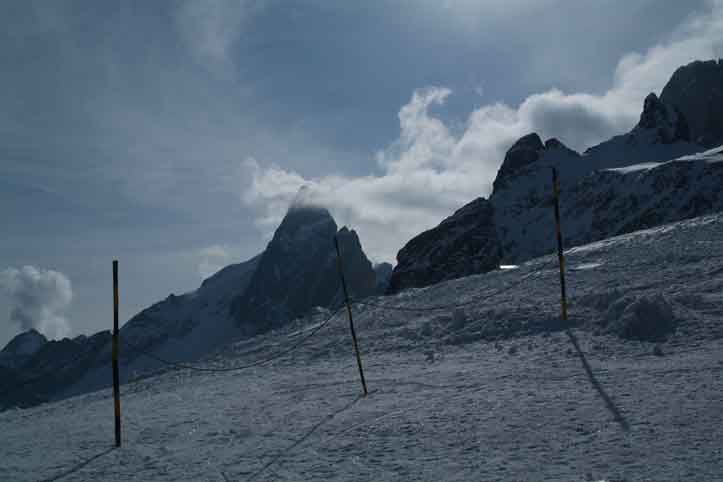 From the village of the La Grave, view on the Meije with its glacier ...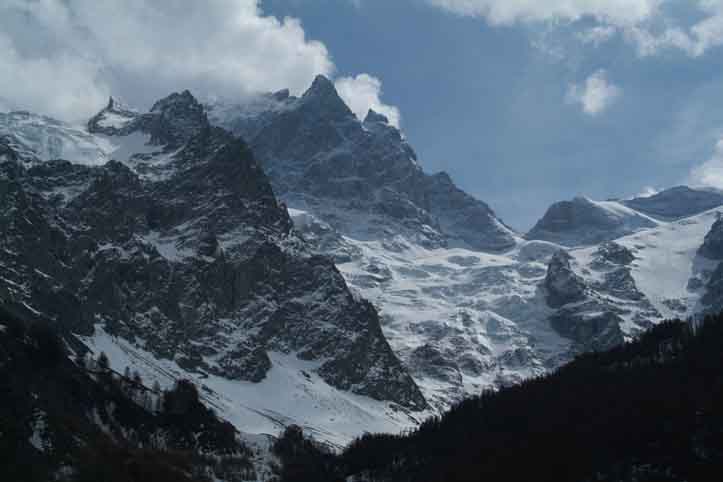 - Vars/Risoul and Puy St Vincent are the averag resorts, very agreeable , where all skiers will find their happinessdu plaisir : snow park, off slope, easy ones , more difficult ones and the discovery of the life in the mountains