*Did you know…?* ?
We had some great news this mid-year for the Briançon region.
The fortifications realised by Vauban, a military engineer of King Louis XIV,
have been inscribed on UNESCO's World Heritage List on 8 July 2008.
The defensive engineering system of Briançon and Montdauphin fortications
will from now on be preserved
and valorised by the UNESCO.
Briançon :
Strategically perched on a rocky peak, the old twon of Briançon, at an altitude of 1326 m, is an outstanding and unique site of mountain fortifications. Enclosed by ramparts of Vauban's design, it is also surrounded by high mountain forts making the town impregnable. The majestic site bears witness to the great engineer's genius and versatility.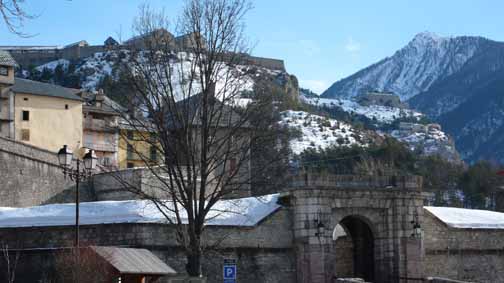 Mont-Dauphin : the fortified town was built by Vauban from 1693 to stop any invasion from italy. France made it a national monument in 1966. An unusual town set in a glorious mountain scenery, it offers a unique glimpse into 18th-century military life with it is well-preserved walls, moat, unifinished church, barracks, arsenal and powder magazines.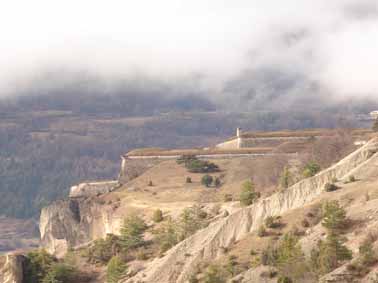 Text source: Documentation of the Tourism Committee of the Country.
Pictures: Isabelle Sabater