| | |
| --- | --- |
| SKI SURF and SUN | La GAZETTE |
| | | |
| --- | --- | --- |
| | N°3 | 15th February 2008 |
° Editorial by Isabelle °
Dear Friends, I hope you are fine even if you are away from our beautiful Alpine sun. Temperatures are perfect as well as the quantity of snow on the slopes and without mentioning the great quality of it! Sorry to twist the knife in the wound but…it is almost heaven on earth!
Take care and see you soon!

Isabelle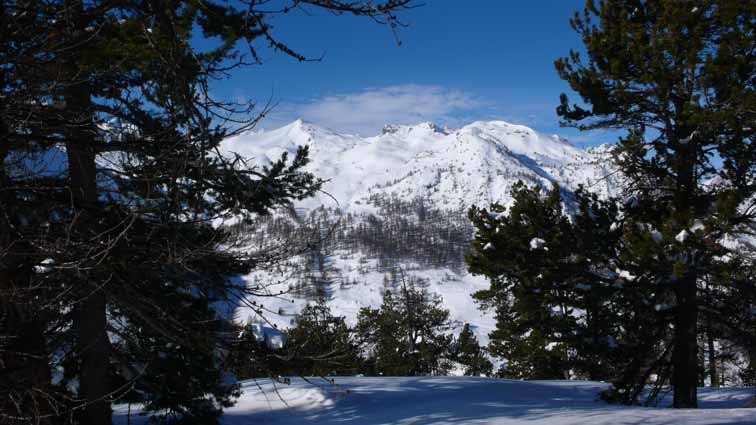 View on the Cucumelle slopes
Picture taken from an off-piste slope under the Fréjus cable car.
° Key dates °
Thursdays 14th, 21st and 28th February: a 45 minute ski show has been organised bu the Ski School of Villeneuve. Location: 18:30 on the main Square of the Aravet Station (audio and visual effects)

Wednesday 20th February, 19:00: anybody is welcome to participate in the 'Lights of Life': charity torchlit descent for the association 'le Goéland' (research on orphan genetic diseases)


Wednesday 20th February, 11:00 & 20:00: r O Ké Ride: freestyle contest - jam session with free runs without category. Open to everybody (good level required)

Monday 25th February: 14th Theatrofolies of Serre-Chevalier (humour festival)

Wednesday 12th March : Ski cup final, Men Giant.


For further, information: office du tourisme

° Did you know…? °
Why you can see scattered chalets at a high altitude in the mountains?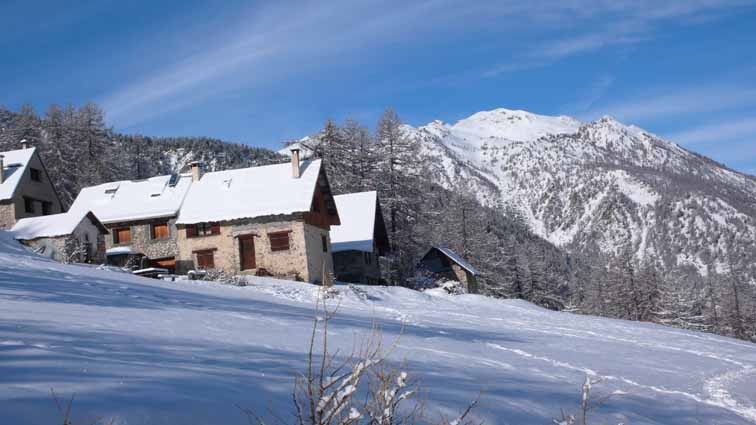 Why you can see scattered chalets at a high altitude in the mountains?
High mountain chalets are currently used as leisure cottages, but used to be the rally point of farmers and stockbreeders during summer time. It was easier to check the stock grazing in the mountains as they didn't have to go back to the valley each evening. The chalets then provided a secure place to sleep. During the day, they prepared the fodder and dairy products for the winter season.

° Picture of the month °
You wanted some snow? Here we go!
| | |
| --- | --- |
| | lTuesday 5th February, Aravet main square: it had snowed 50 cm the day before!! |
| | |
| --- | --- |
| Moutain tops of Montgenèvre ski resort (les Chalmettes) on Sunday 3rd February | |
Season 2007 / 2008

snow depth

15th Décember

15th January

15th February

15th March

15th April

** @ first ski lift level

35 cm

120 cm

105 cm

-

-

** @ hight ski lift level

145 cm

240 cm

200 cm

-

-

Last snow fall

10 th december

15 th january

4 th February

-

-

Number of sunny days
(from 1st Jan. 2007)


314 days

to be announced

to be announced

-

-
Access to the web site: ski-surf-and-sun