| | | |
| --- | --- | --- |
| | N°1 | 15th December 2007 |
Editorial by Isabelle :

Welcome!

Many of you would like to know the last information, weather conditions, snow reports or wish to discover skiing opportunities still to explore.

This is now possible via this e-news: you will be able to follow the local area information and discover new pictures.

Regularly check out this section of my web site or register via email to receive
the Serre-Che e-News in wintertime.

News you were waiting for!


Between 21st and 23rd November, it has been snowing for the first time in the winter on the
ski resort of Serre-Chevalier.

At 2000 m high, snow cover is 90 cm deep and December skiers
are enjoying it.


Dates for
your agenda :

The Serre-Chevalier resort will open on
Saturday 15th December and
will close late April
2008.

° Fashion focus °
Check out the new ski suit of our instructors!


Fashion experts will notice

° Learn more on snow pack study °

Snow cover on mountains is perpetually modifying itself: snow pack study doesn't derive from a pure mathematical model but merely from ground knowledge, experience and local technical
reports.
To sum up, the earlier the snow falls, the more time it will have to harden to become a good undercover for the next snow falls.
Then, we can conclude from the recent early winter falls that we will have good perspectives also for Spring skiing!

° 2008 °

With the end of 2007, I hope you will enjoy the end-of-year festivities and I present you my best wishes for 2008...
with excellent skiing and weather conditions at Serre-Chevalier of
course!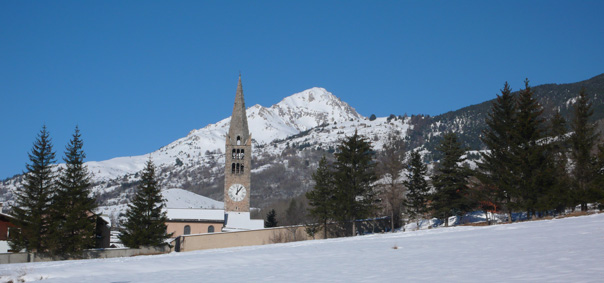 The St Chaffrey's church 13th December 2007
2007 / 2008

snow depth

15th Décember

15th January

15th February

15th March

15th April

** @ first ski lift level

35 cm

-

-

-

-

** @ hight ski lift level

145 cm

-

-

-

-

Last snow fall

10 th December

-

-

-

-

Number of sunny days
(from 1st Jan. 2007)

N C

-

-

-

-
Access to the web site: ski-surf-and-sun